Elizabeth Weber
International Field Chairman
"The world needs dreamers who do"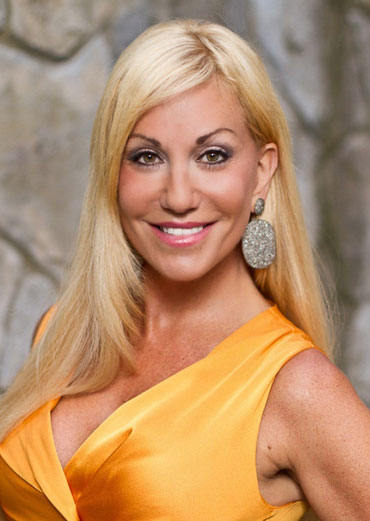 It's amazing to think that nearly 15 years have passed since I started my Market America business. Bruce and I continue to be blessed with a wonderful family, life-long friends, health and happiness, and cherished memories that will last a lifetime.
Our children, Bruce Adam and Ashley were just 9 and 6 back then and now at the ages of 24 and 21, it's great to know that we were able to help shape their futures without any worries. How lucky we've been not to have to trade time for money and be able to watch our children grow and realize that their dreams can come true. It pains me to think about all the time we would have wasted if Market America didn't com
e into our lives. We would still be trading time for money, living paycheck to paycheck, and worrying about how we would have put them through college. How fortunate we were to be able to be home while our kids grew up, never worrying about tuitions, cars, jobs and so many things parents worry about today. Market America allowed us to always be there for them and watch them blossom into wonderful young adults. I can't think of a better gift you can give to your children than to teach them to help themselves and others while achieving their dreams.
Bruce Adam received a Bachelor's Degree in Dance and is now living his dreams dancing professionally with a renowned jazz dance company in Chicago traveling all over the world. Bruce and I are fortunate to be able to travel wherever and whenever he is performing. Our recent trip was to Germany to watch him perform on a European tour. Ashley, on the other hand, blessed us with our beautiful granddaughter, Madison Elizabeth, who has become the center of our lives. The first thing I do when I wake up is spend time with Madison in her nursery. Bruce and I are enjoying all the time we get to spend with her since we didn't have that luxury with our own children. We had to get them dressed and out of the house so we could go to our J.O.B.s. Both Bruce Adam and Ashley realize that Market America is the vehicle to designing a lifestyle and we are so happy that they've made Market America part of their future plans.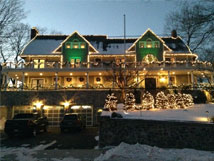 Many times, doing what you love doesn't always give you the money and the time freedom that you desire. Market America will allow you to have both. Why not make your occupation your avocation? What a great feeling to know that Bruce Adam and Ashley can do what they love to do and not have to work a job just to earn a living.
My passion has always been to give back to people in need which I've been able to do with The Weber Foundation of Helping Hands, Inc., which has been my focus for the past six-and-a-half years. It has now taken on a life of its own and is thriving. We've been able to give well over half a million dollars in grants to people suffering from life-threatening illnesses and other catastrophic situations. Because of this business, I have been able to donate all administrative costs to the foundation so that the money goes directly to the people in need. To think that I was able to start a non-profit public charity, focusing on something totally different for six-and-a-half years, and still have significant of residual income coming in each and every year is incredible.
I love this business and find it very rewarding helping people discover the unlimited income potential with Market America. So many people out there are looking for a better way. With defaulting pension plans, a crumbling Social Security system, escalating healthcare costs, and a marketplace that is ever-changing and displacing many workers along the way, people need a backup plan. We have the best business out there and it's up to each one of us to go and tell everyone about the UnFranchise® Business Development System.
Isn't it time to take control of your life instead of letting life control you? Start working for your future instead of someone else's. Market America offers you total freedom, total security, and total control of your own life. Remember that whatever you focus on will become your destiny. Now is the time to focus on making your dreams a reality.
Don't rely totally on your family and friends to be the ones that partner with you in Market America. Because I had tried so many different multi-level marketing companies before the UnFranchise, I realized very quickly that I needed to succeed in order for people to even listen to me. I had lost all my credibility having worked nine different MLM companies with little to no success. I want you to understand that I had to initially build this business mostly with people I did not know, which was great because I have met some of my closest friends through this great business. Therefore, you will need to venture off and build this business with friends you've yet to meet. The success you desire will push you to the edges of your comfort zone to go out and talk to everyone about this business. You never know when the next Director will be put in your path. And remember as JR Ridinger always says, "You need to succeed so that others can realize their dreams."
Always be a good role model for everyone on your team. Find ways to inspire your people even when you need to be inspired. You'll see that this will inspire you. You will draw energy from your team's success. Realize that people go through ups and downs in this business and you need to be the shining example for them to follow.
Be passionate about what you have in your hands and your future with Market America. Make the Two- to Three-Year Plan your plan for your future. Ongoing income is the answer to an incredible lifestyle. All the work I did the first five years is paying me and will continue to pay me and my family for a lifetime.
It's all about Wishing vs. Willing. You see, I wasn't just wishing to become successful; I was willing to do whatever it took to become successful. You've got to be willing to do whatever it takes in this business. Isn't it worth the hard work and the sweat for a few years to have the rest of your life to do whatever you want whenever you want? Remember, you can make money and you can make excuses, but you can't make both. Make your excuses reasons to build this business. You owe it to yourself and your family. Not only can you change your life, but you can change the lives of others with this incredible business.
"The world needs dreamers and the world needs doers. But above all, the world needs dreamers who do. Happy are those who dream dreams and are ready to pay the price to make them come true." Go out and make it happen for you and your family. Go out and make a difference. Let's do it together.
Currently doing business in: the United States of America.