Market America products are known the world over for their superior, scientifically-based formulas. The company's Isotonix® brand — powdered supplements that are mixed with water — are more easily absorbed by the body at a faster rate than other solid forms. The unique isotonic delivery of vital nutrients throughout the body is considered the most efficient oral delivery of nutritional supplementation.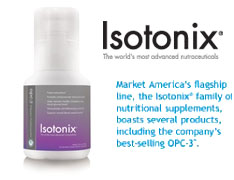 Isotonix® OPC-3® is a powerful antioxidant comprised of high-quality extracts and the most active bioflavonoids, including oligomeric proanthocyanidins, anthocyanins and polyphenolic acids. This potent antioxidant formula can assist to help maintain cardiovascular health, joint health, skin health, vision health and cognitive health. OPC-3 is the flagship of Market America products.
Of Market America's OPC-3 product, practicing internist and faculty member at the New York University School of Medicine, Dr. Steven Lamm, said: "I can tell you that your OPC-3 is probably the best antioxidant cocktail in the marketplace. It's a great combination of ingredients that truly meets the body's needs." Lamm is also known to millions of people as the house doctor on popular television show, "The View."
"I can tell you that your OPC-3 is probably the best antioxidant cocktail in the marketplace. It's a great combination of ingredients that truly meets the body's needs."

- Dr. Steven Lamm
In his book, The Hardness Factor, Dr. Lamm elaborates on the effectiveness of OPC-3's major ingredients, as well as Market America's Heart Health™ product, Essential Omega III. Dr. Lamm outlines the importance of proper nutrition, supplementation and exercise and cites a direct correlation to a man's sexual performance with his overall health, as well as the health of the heart. He uses and recommends Market America's OPC-3 product to his patients, and also fully supports the quality and effectiveness of Market America's Heart Health System.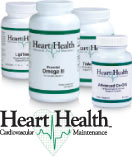 Considered the premier product of the industry, Market America's Heart Health formulations deliver maximum therapeutic levels of ingredients. The Heart Health System is a powerful combination of three products — each specially formulated to target one or more aspects of cardiovascular health — and backed by substantial research and science.
An emphasis on health and wellness that focuses on the prevention rather than the mere treatment of disease is the future of healthcare. Market America's nutraMetrix® Division offers a line of advanced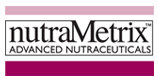 nutraceuticals designed for health professionals by health professionals. On the leading edge of new developments in complementary medicine, and allowing for a more customized approach to health and longevity, nutraMetrix products are distributed solely by licensed healthcare professionals who maintain a private practice. Training and educational courses for health professionals and staff are designed to address the concerns and growing demands of patients — many with CME/CEU accreditation.
A total lifestyle and common sense approach to health and weight management, the Transitions Lifestyle System® is a multifaceted approach to healthy living through low-glycemic eating, stress reduction and exercise. From cutting-edge fat conversion inhibitors and anti-stress formulas, to delicious shakes and full entrées, Transitions helps make the "transition" from where you are to maintaining where you want to be.
To seize a massive opportunity to provide products that can help preserve youth and vitality, Market America products include scientifically based, anti-aging nutraceuticals that are being

driven by the baby boom generation — the dominant market segment of our society. The Prime™ Blends family of products is a comprehensive approach that actually addresses the challenges and the effects of the aging process.

Market America's line of anti-aging skincare products works as a total system to help minimize the signs of aging.
The Timeless Prescription® brand uses a two-step process by first cleansing, toning and protecting the skin, while the second step nourishes, revitalizes and renews it.

Pentaxyl® is a scientifically-formulated cosmeceutical and one of the most popular Market America products. Clinical studies have shown the ingredients in Pentaxyl to significantly reduce the appearance of fine lines and wrinkles, improve skin coloration and hydration, increase skin firmness and thickness, and even improve skin texture and color. Pentaxyl is also is effective in reducing the appearance of stretch marks.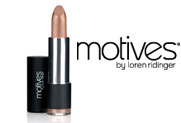 Among the company's best-selling product lines, Motives® is a high-end cosmetics line with more than 200 stylish Market America products that are consistently on the leading edge of each season's colors. All Motives products are hypoallergenic and non-comedogenic, and all powder based products are micropulverized — providing a soft, creamy texture. The Motives line competes with top-rated, national brands and taps into a billion-dollar marketplace.
Anticipated to be one of the hottest and most effective cosmeceuticals on the market. Cellular Laboratories provides skin therapy that goes far beyond just masking the signs of aging. Scientifically engineered to minimize the appearance of lines and wrinkles and promote a rebirthing effect that will leave you looking as young as you feel.
Market America's Mall Without Walls® offers a wide range of top products — everything from health and nutrition to lawn and garden. Additionally, through each Distributor's Web Portal, Distributors and customers have access to millions of products and services through our Partner Stores — some of the most famous brands and stores in the world — such as Wal-Mart, Target, Staples, The Home Depot, Nordstrom and Lands' End.
Just about any product or service can be purchased through Market America. The boundaries of traditional shopping outlets are gone!
For more information about these and other fine products, please visit www.masenterprise.com